Welcome To Our Page - We are Happy you came!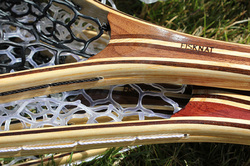 CLICK HERE TO PURCHASE OUR NETS ONLINE!
Or to find a retail dealer near you.
Fisknat Landing Nets -
is the worlds
first
landing net manufacturer to make a complete line of 100% Rubber bag landing nets! We were also the first net manufacturer to feature light weight rubber bags in ALL styles of our nets, and to have the full line of nets available in both clear or standard black light weight rubber bags. Fisknat is proud to be leading the Fly Fishing Landing Net Community in the right direction, to help with trout preservation.
Retail Customers:
Our website features a Fly Shops page showcasing links, locations, and phone numbers for all of our dealers ,or through any of our online dealers featured on our Fly Shops page.If you have any questions you can email us at :fisknats@aol.com.
Fly Shop owners:
If you are interested in carrying our product in your store please contact us via email or phone. We have no minimum orders, and all orders can generally be shipped out within the same week of order placement.
.
Guides
: Our Fly Shops page also features a guides section, it showcases guides who love our nets! Any guides who have a picture of themself with one of our nets feel free to email us a picture of you with our net, and we will showcase you too!
Fisknat Enthusiasts
: Anyone out there using and loving our nets, send us pictures of you and your net, and we will add you to our blog/photogallery. Send us a short paragraph about your trip, and how you came to get your net, or how much you love your net, and we will put your story up!
---
Reinforced Handles on all Boat Nets Now!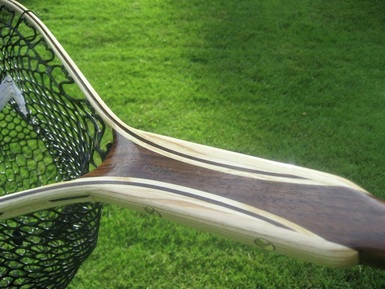 Fisknat has done it again, we have developed another first, in the landing net business. All of our boat nets now come with double reinforced handles, as shown in the picture. This will be helpful in minimizing the stress that is placed on the wood where bow, meets handle. Please feel free to contact us with any questions! More pictures to come soon!
---
Fisknat Landing Nets - Tacoma, WA - Bob Nelson - 253-538-1084 -
Fisknats@aol.com